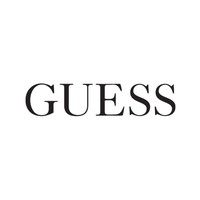 The Guess brand founded in 1981 began its exploits on the fashion market as a jeans manufacturer.
Today it is one of the best known and respected lifestyle brands in the world.
At Guess store you will find modern and feminine wear collections, as well as handbags, watches, shoes and other accessories.
This spring, the GUESS brand is proud to announce the return of the famous actress, singer, dancer, businesswoman and fashion icon, Jennifer Lopez, as the face of the GUESS campaign for the Spring / Summer 2020 season.
"I'm excited to present Jennifer for the second time as the face of the GUESS campaign. Jennifer is constantly raising the standards in music, fashion and film industry while representing everything that GUESS Girl stands for – self-confidence, sensuality and boldness. The campaign highlights the natural beauty of Jennifer and at the same time it shows why she has become a true icon." - Paul Marciano