Galeria SFERA is a modern shopping centre whose abundant history and location in the heart of the city make it an inseparable part of Bielsko-Biała and the region.
As the largest shopping centre in Podbeskidzie region, it offers shopping in 250 stores, 25 restaurants and coffee shops serving dishes from around the world, a music club, bowling, fitness centre, Helios cinema, Fikołki playroom, and 4-star Qubus hotel.
It is a modern urban space that mingles with the everyday life of the city's inhabitants, integrating commercial and tertiary, entertainment, cultural, and social functions.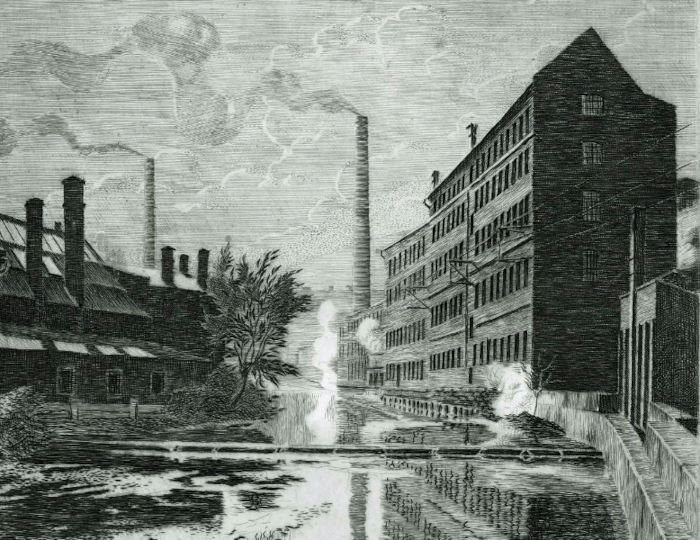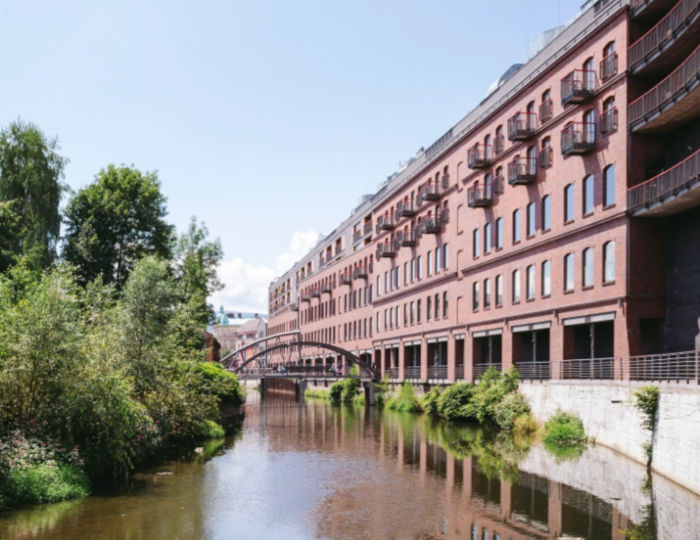 Galeria SFERA is the first project in Poland to revitalise post-industrial urban areas, restoring them to their functional character. Two buildings forming the gallery: SFERA I and SFERA II, integrated into the historic urban development of Bielsko-Biała, constitute a unique architectural project carried out on the premises of the former textile factories, while preserving some of the original buildings. Thanks to this, Galeria SFERA brings together the memory of the rich history of the city with the functional character of the urban space.
The construction of the shopping centre began in 2000 after the demolition of the factory halls belonging to the textile factory Lenko SA. The official opening of the gallery took place on December 6, 2001. In 2006, the abandoned factory buildings of the former ZPW Finex, located along the Biała river, were demolished in order to expand the centre in their place. The opening of the second building took place on October 28, 2009.
Click here for more details

Galeria SFERA was planned out with respect to the historic nature of the place, where the urban landscape was made up of abandoned factories.
The façade of the building has been incorporated into the historical façades of the factory owners' houses at Cechowa street 22 and 24. The façades of factory halls along the Biała river were also reconstructed. The outlines of three factories and post-industrial buildings are reflected in the paved floor of the passageway. Unique urban and architectural elements corresponding to the existing urban style were also left.
The interior of the shopping centre stands out due to its abundance of architectural and historical contexts. Cobbled streets, glass roofs, the preserved façade of Bielsko's historic tenement house - this is a tribute to the rich history and characteristic urban design of Bielsko-Biała. The interior is visually complemented by some elements of small architecture referring to the industrial style and giving the building its urban character. We are talking here in particular about two fountains - in SFERA I and SFERA II - and decorative, cast-iron lanterns placed along the passageway.
64100
Commercial
Area (SQMs)
7600
Entertainment
Area (SQMs)
PARKING PRICE LIST
3rd hour started and every hour afterwards
Kino Helios. My Fitness Place
Funpark, CarWash, Hotel Qubus
no charge for customers who received
"zero" ticket from the store service or hotel
3rd hour started and every hour afterwards
Kino Helios. My Fitness Place
Funpark, CarWash, Hotel Qubus
no charge for customers who received
"zero" ticket from the store service or hotel
DOJAZD KOMUNIKACJĄ
Public transport
6, 9, 11, 13, 15, 23, 33, 38, 51
ADDRESS
Galeria Sfera

Ul. Mostowa 2 i 5
43-300 Bielsko - Biała