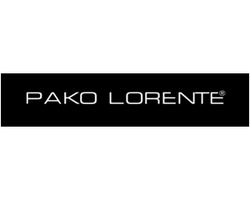 Pako Lorente is a Polish brand offering a wide selection of shirts, suits, blazers, trousers, jackets and coats, accessories and footwear.
Men who opt for Pako Lorente have a choice of styles suitable for just any occasion, ranging from classic, business to casual ones, which lets the brand stand out from the conservative men's fashion outlook.
The models of suits, trousers, shirts, coats, jackets and shoes offered in the Pako Lorente collections emphasise the male silhouette and ensure comfort of use. The variety of styles and attention to detail, as well as interesting colours of the Pako Lorente collection articles are the brand's showcase. The collections of clothes go together with accessories that complete the styling.
Collections created by Pako Lorente are designed in line with the current fashion trends to meet the expectations of the most demanding of men shoppers.
You are most welcome to get to know our brand better at pakolorente.com