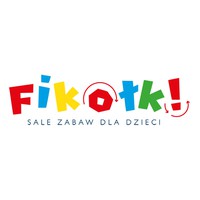 Fikołki (Somersaults) Children's Playrooms are a chain of entertainment and educational venues. Fikołki of Bielsko-Biała Sfera Shopping mall stands out due to its 3-tier structure, which houses several types of slides, death slide, Spiderman's web, and a labyrinth with obstacle course. A baby corner has been created for the little kids, which is located right there by the coffee shop, so that the parents are in a position to watch their kids play. And sport fans can play their own world cup tournament on a football pitch. There are also 8 climbing wall routes of different heights to pick from and a selection of trampolines. Special-purpose rooms are a scene for organising culinary workshops, experiments and physical and recreational activities. On top of that, you are provided with two birthday rooms, where events are staged to suit your individual preferences. Parents can relax at the Fikołki (Somersaults) coffee shop, where fresh coffee, a selection of juices, snacks and desserts are all served.
Fikołki (Somersaults) children's playrooms offer:
children's birthday parties, organised in various styles; e.g. culinary, educational, with a favourite fairytale figure, sport
extra physical and recreational activities and hobby workshops for children
workshops for parents
family celebrations – integration events, secret Santa, Children's day
thematic events, e.g. Minecraft, Fortnite, Brawl Stars, meetings with YouTubers
facility for leaving your children under care of animators while you do your shopping
www.fikolki.pl
tel. 500 200 200 | sfera@fikolki.pl
www.facebook.com/FikolkiBielsko
www.instagram.com/fikolki.sala.zabaw
opening hours: Mon-Sat (10:00-21:00), Sun (10:00-20:00)
Fikołki (Somersaults) Children's Playroom is open every Sunday, also during bank holiday Sundays.