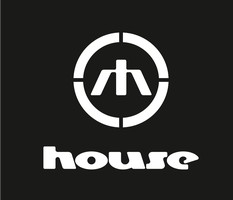 HOUSE is a Polish clothing brand owned by the LPP.SA Group.
The customers of HOUSE Brand are Young people aged from 15 to 25. Brand's collections have a "streetwear" spilit. They are loose and do not restrict your movements so you can wear them everyday.
Collections for men include the following lines: ROTATE 180 (the most sporty one), URBAN MILITARY BOY (inspired by military clothing), CLUBBING BOY (club and party clothes), CAMBRIDGE BOY (neat clothes for good boys).
Collections for women are arranged in the same way under slightly altered names: ROTATE 180, STREET TROOPER GIRL, TRENDY GIRL, CASUAL GIRL.
We offer jackets, shoes, t-shirts, shirts, fleeces, jumpers, shorts, skirts as well as accessories such as: sunglasses, bags, rucksacks, caps, gloves, scarves and wallets.