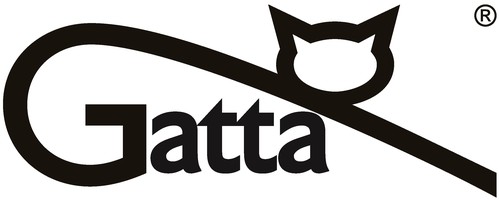 FERAX company, the owner of Gatta brand, was established in 1993. Years of intensive development and investment in modern machinery have made us the leader. The company is now one of the largest and most modern factories in Europe.
The company, whose primary goal is to satisfy its customers, expands its range with new products every year.

Gatta products include:
Gatta Collant – a collection of tights and stockings which is expanded each year by dozens of new designs in two collections: spring-summer and autumn-winter.
Gatta Bodywear – a collection of lingerie and clothing created with trendy look and luxurious well-being of women in mind. Clothing was created using the most advanced seamless technology and fine yarns with excellent properties of usage.
Gatta Cottoline - cotton tights, socks and knee socks for children.
Gatta Active - sportswear aimed at people who take care of their health and trendy look.
Gatta Underwear for man – underwear for men
FERAX company and Gatta brand have not only achieved commercial success but also have been appreciated by their customers.
Receivement of five Złoty Laur Konsumenta awards (an award for products that have been chosen, recommended and positively assessed by the greatest number of consumers) is a confirmation of our customers' trust and of the highest quality of our products.