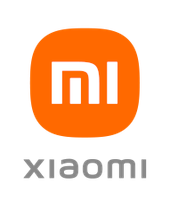 Meet Xiaomi.
In 2010, Xiaomi was founded by Lei Jun, an entrepreneur who believes that high-quality technology does not have to cost a fortune. Xiaomi strives to design devices that meet the growing needs and requirements of users, while providing them with high-quality technologies at a reasonable price. The Chinese manufacturer offers a wide range of equipment, although the first product he designed was a smartphone. Today, the brand portfolio includes numerous models from the flagship Mi series, as well as those from the Redmi budget line. Individual devices differ in terms of their technical parameters, functions, screen size or size of built-in memory, thanks to which they meet the tastes of users with different expectations - from Xiaomi smartphones you can easily choose your perfect phone for work, taking photos or playing.
Consumer electronics - what else does Xiaomi offer?
Although smartphones are the most important items in the Xiaomi product portfolio, the manufacturer has much more to offer than this. Wireless speakers, as well as various models of earbuds and headphones are suggestions for those people who never part with their favourite music, while sports cameras and casings designed for them will be appreciated by users who are physically active and who like to record their feats and extreme trainings. The product portfolio is complemented by smart devices designed for everyone who wants to make everyday life easier – Xiaomi product portfolio includes smartwatches, bands, vacuums, air purifiers, routers, smart-home sensors and many more.
Xiaomi offers a wide variety of devices from many categories, as well as a number of accessories matching them. Recognition for this company products is growing all the time, which is due not merely to their quality, but also to the visual attractiveness. The new Mi Store showroom will definitely increase the number of Xiaomi enthusiasts.
Like our MimarketPolska profile, stay in touch, share your opinions and help us change the world!