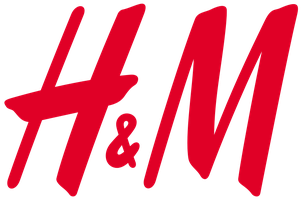 Hennes & Mauritz (abbreviated as H&M) is the largest clothing company in the world located in Stockholm, Sweden. It was founded in 1947 by Erling Persson in Västerås. Initially, the company was called Hennes, which in Swedish means "hers", and offered only women's clothing.
Only in 1968, when Erling Persson bought Mauritz Widforss store on the Sergelgatan street in Stockholm and added men's collection, the company's name was changed to the present Hennes & Mauritz. Currently, Stefan Persson (son of Erling Persson) is the largest shareholder of H&M.
"Fashion and quality at the best price" is H&M's motto.
List of H&M's collection designers includes: Madonna, Stella McCartney, Victor & Rolf, Karl Lagerfeld and Kylie Minogue, Rihanna, Rei Kawakubo, Matthew Williamson and Roberto Cavalli.
In 2007, H&M created a second brand, COS (Collection of Style), for more affluent and demanding customers.